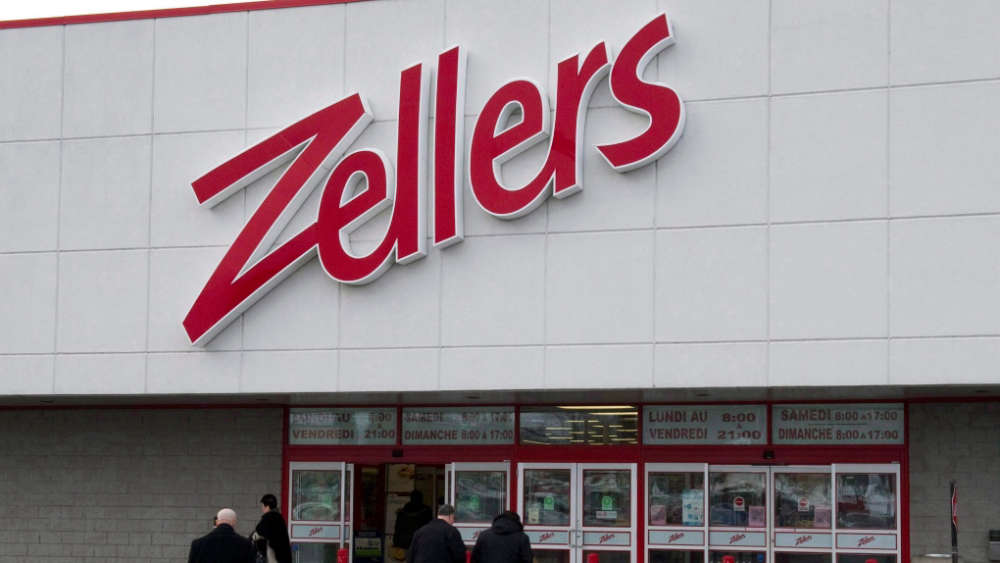 Zellers is making a comeback in this spring. We have the list of locations.
After a 10-year hiatus, Zellers has announced the locations of its first 25 store "experiences." The stores are set to open within Hudson's Bay locations across Canada this spring.
The new generation will offer a digital-first experience, complemented by physical locations and a "hint of the nostalgia that Canadians know and love," according to a media release.
Each location will be between 8,000 and 10,000 square feet, and will sell "home decor, toys, baby, apparel and pets," according to HBC. The stores and e-commerce website will launch simultaneously, though HBC has not confirmed when.
Here are the locations of the new stores, by province.
BRITISH COLUMBIA
Pacific Centre, Downtown Vancouver
Aberdeen Mall, Kamloops
Guildford Town Centre, Surrey
7 Oaks Shopping Centre, Abbotsford
ALBERTA
Kingsway Garden Mall, Edmonton
Medicine Hat Mall, Medicine Hat
Sunridge Mall, Calgary
SASKATCHEWAN
MANITOBA
ONTARIO
Erin Mills, Mississauga
Burlington Mall, Burlington
White Oaks Mall, London
Scarborough Town Centre, Toronto
Pen Centre Shopping Plaza, St. Catharines
Cambridge Centre, Cambridge
Rideau Center, Ottawa
St. Laurent Center, Ottawa
Cataraqui Town Centre, Kingston
QUEBEC
Place Rosemère, Rosemère
Galeries d'Anjou, Ville Anjou
Carrefour de l'Estrie, Sherbrooke
Les Promenades Gatineau, Gatineau
Les Galeries de la Capitale, Quebec City
NOVA SCOTIA
Micmac Mall, Dartmouth
Mayflower Shopping Mall, Sydney