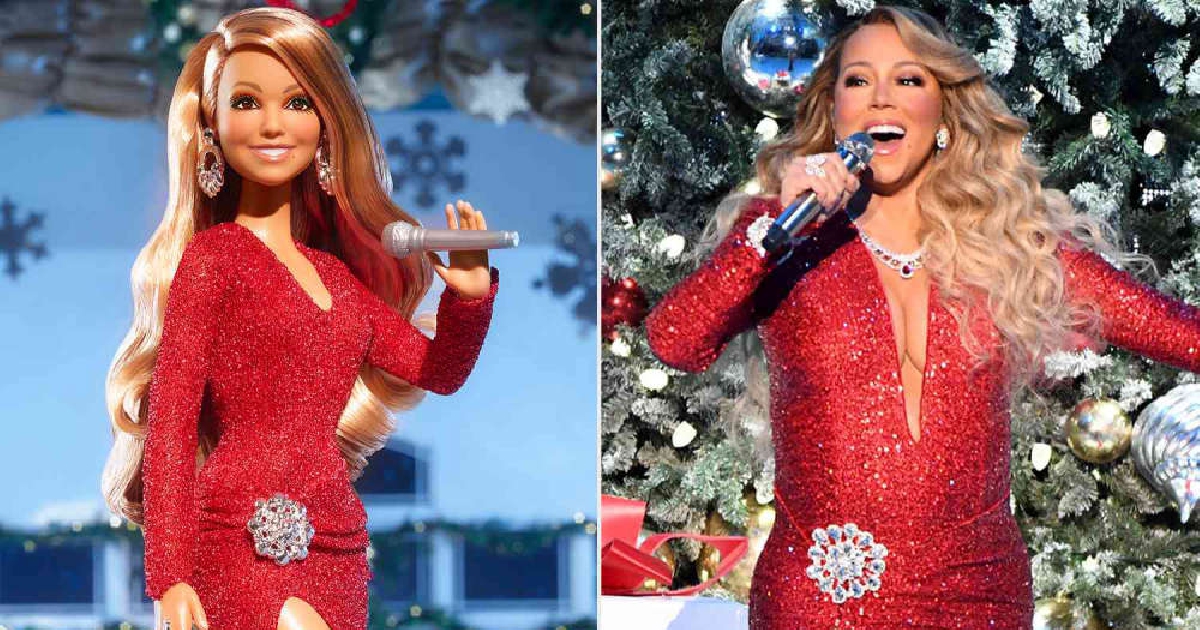 Mariah Carey Unveils Her Barbie, Just in Time for Christmas...
The Grammy-winning icon gets the full Barbie treatment and says "The look is based on the dress I wear in the 'All I Want for Christmas is You' video."
The doll will will be an 11.5-inch Barbie, and will sell for $75. The iconography is all there: the smile, the waves of hair, the smile, the microphone and even the butterfly ring.