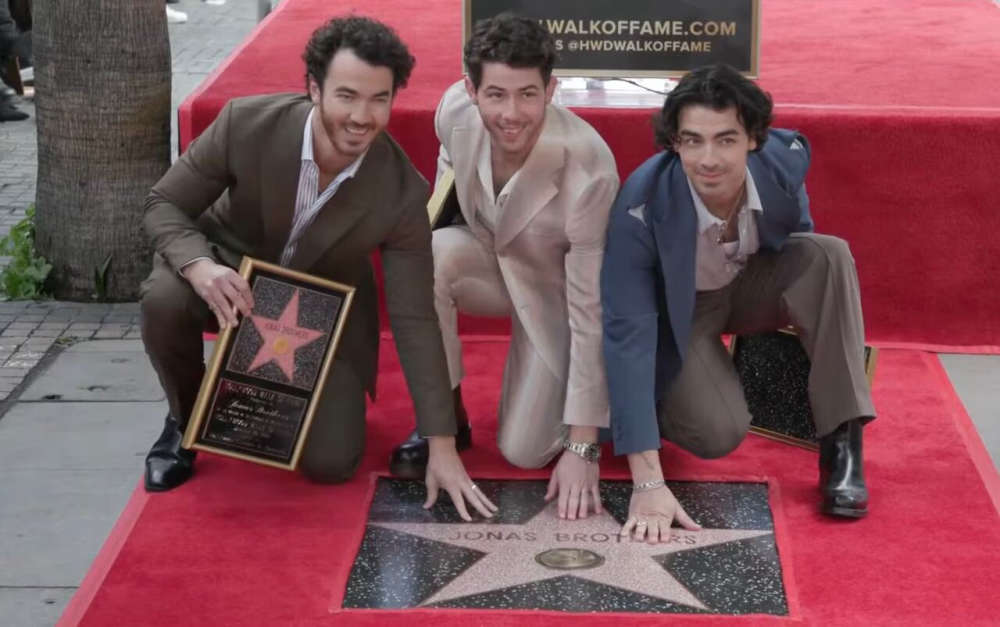 It's a testament to the love and support of our fans...
The Jonas Brothers were honoured as the recipients of the 2,745th star on the Hollywood Walk of Fame.
Kevin, Joe and Nick were introduced by Monte and Avery Lipman of Republic Records, as well as writers and producers Ryan Tedder and Jon Bellion.
"This is a testament to the love and support of our fans, our family and our friends who have been with us every step of the way," said Kevin.
"This journey has been a wild ride and we are so grateful to have the opportunity to share this passion for music for so long with the world," Joe said. "We've been through many ups and downs but through it all we have remained brothers and have stayed true to our passion for music."
Nick said: "I don't want to get emotional … but I love you guys very much. I'm glad that that day we decided not to do this anymore that we changed our minds together."
He also acknowledged the group's fans. "You are family and we love you and we are so thankful for your support."
The Jonas Brothers used the event to announce that their sixth studio album, titled The Album, will be out May 5. It will be followed by a tour.