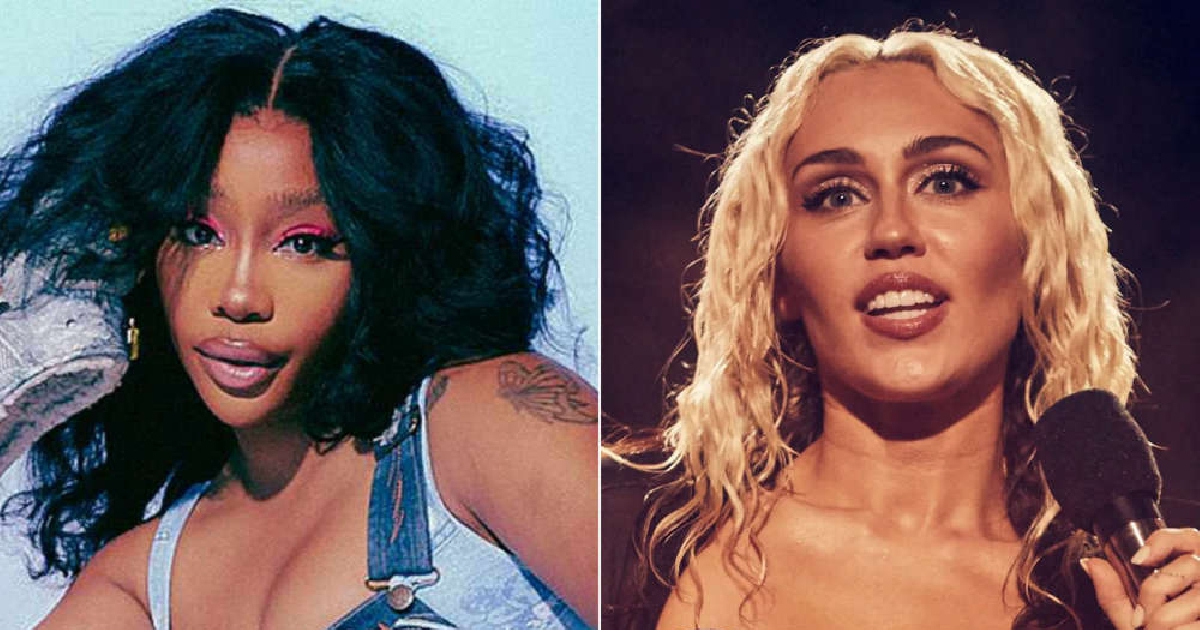 Did Miley Cyrus and SZA just tease a collaboration?
SZA is riding the historic high of logging a 5th total week at number 1 on the Billboard 200. Miley Cyrus achieved her 1st career debut at number 1 on Billboard's Hot 100 chart for "Flowers" the lead single off her forthcoming album, Endless Summer Vacation.
They're celebrating by giving each other Twitter flowers.
"MAJOR congrats to Miley !!! Excited for her album and to work together," SZA tweeted alongside a heart on Tuesday. Does this mean they're working together in the future, or was SZA just being nice?