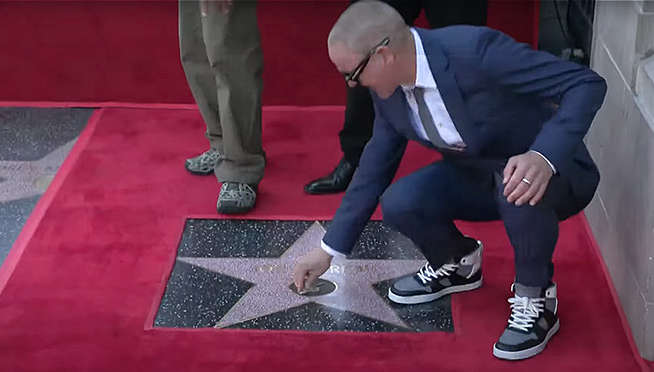 Robert Downey Jr's Gum For Sale...
When Jon Favreau got his star on the Hollywood Walk of Fame in February, Robert Downey Jr. "christened" it with a piece of chewed gum.
And that gum is now on eBay with a starting bid of 55,000 Canadian dollars. That's a little over $40,000 U.S.
Is it legit? Who knows. The seller claims to have attended the ceremony and scooped the gum right up from the star.
The seller says, quote, "I'm selling it in the same condition I got it in and it can be tested for his DNA."
(Of course, that would depend on Mr. Downey giving you a sample of his DNA. Good luck with that.)